Back to all posts
Posted on
October 2022 - Positive Mindset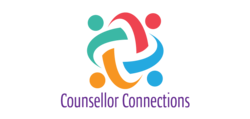 Welcome to our new monthly Counsellor Connections blog!
My name is Janice Baillargeon and I have been the Student Advocacy Counsellor at Duclos Elementary School since 2019. Prior to Duclos, I was involved with the Community Helpers program at H.E. Bourgoin Middle school.
My family and I moved to Bonnyville six years ago and have enjoyed getting to know the Lakeland area. In the summer, we like to spend our time camping and in the winter, we keep busy with our kids activities. 
I graduated from the University of Calgary in 2008 with a Bachelors of Social Work degree and have worked in the areas of addictions, mental health, child and family services as well as helping build family connections. My passion is working with children so I am thrilled to be able to put that to use working at Duclos. 
This month we are focusing on courage and how fostering a positive mindset can help to find courage, even if it is hard or scary. Please enjoy a video of 4S practicing courage to try some Mindful Growga Flow. 
For more resources, check out the Positive Mindset page of the NLPS website.
If you would like me to connect with your child or your family, you can contact me at the school at 780-826-3992 or email janice.baillargeon@nlsd.ab.ca.